At Home on the Bay
is my little blog about DIY living on the coast of Maine. We have a small vacation home there and it's our little slice of Heaven.
I am an avid DIYer and love sharing budget friendly projects. Today, I thought I'd share a tutorial for updating an old lampshade with trim and ribbon. This is an great way to freshen up a faded or stained lampshade.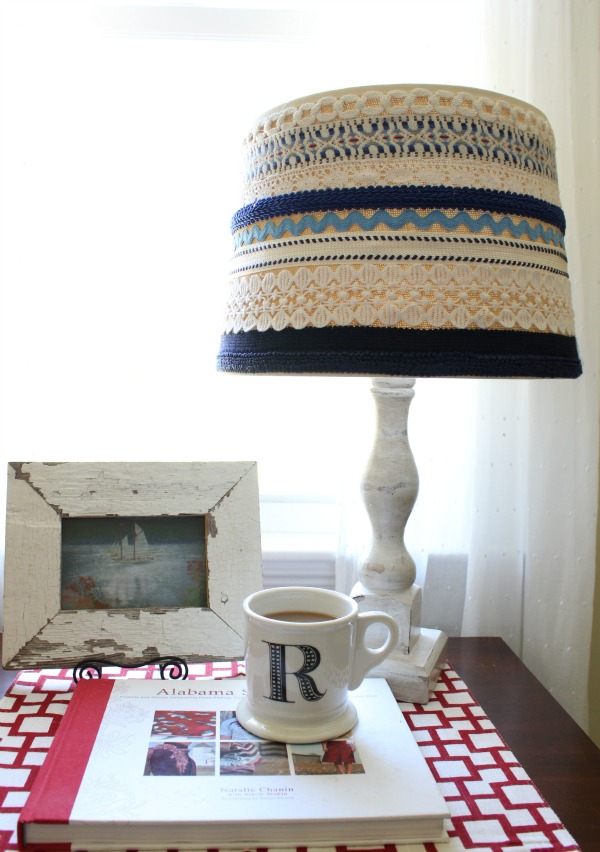 First, you will need to measure the circumference of your shade to determine the amount of trim you will need. My lampshade measured 34″ around the widest edge, so I bought a yard each of several different trims and ribbons.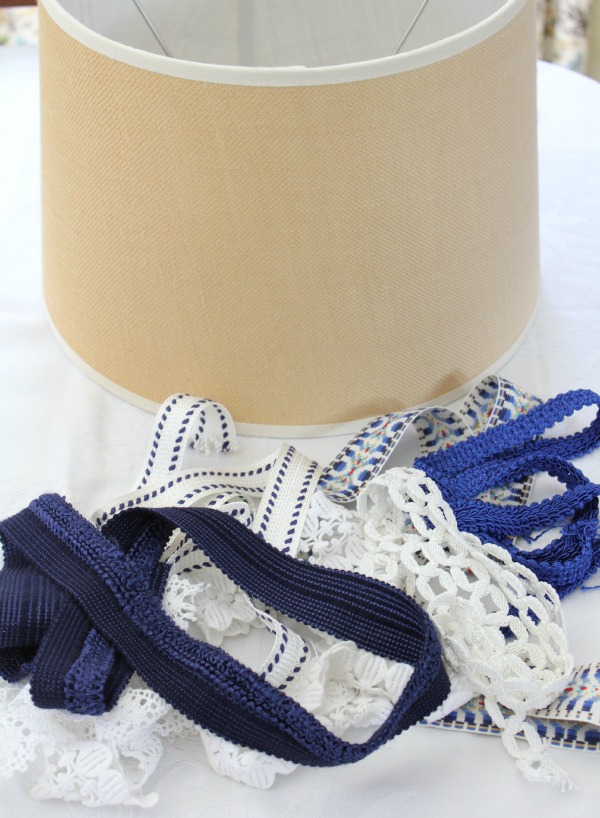 Supplies: Lampshade, trim, scissors, glue gun and glue sticks.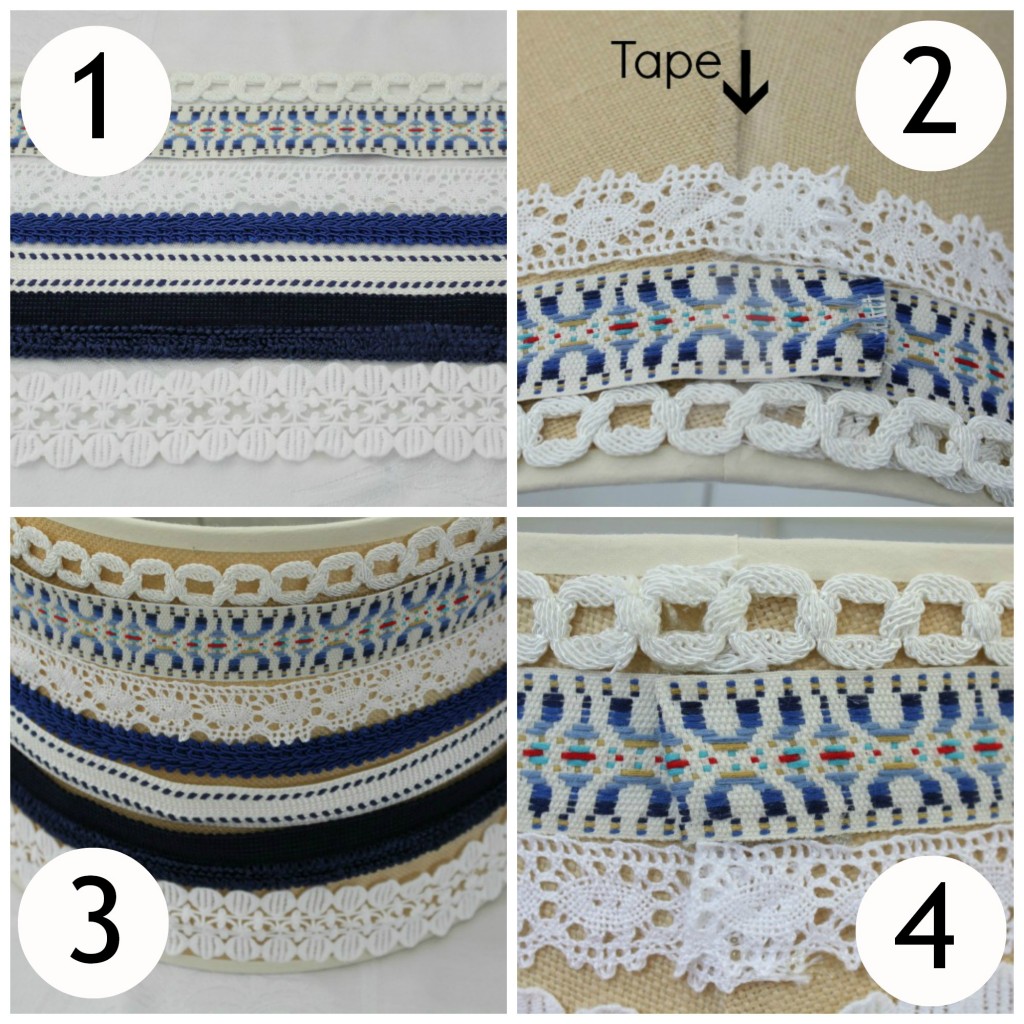 1. Play around with the trim arrangement on a work surface until you get the order that you like.
2. Once you have the order you like you can tape the ribbon in place . Start by taping one end to the back seam then wrap it around the lampshade and tape the other end down overlapping a few inches past the seam. This step helps in making sure you like the arrangement and keeps it straight before you start gluing it in place.
3. Now you are ready to start hot gluing the ribbons in place.
4. You can fold under the ribbon at the back before gluing down for a more finished look.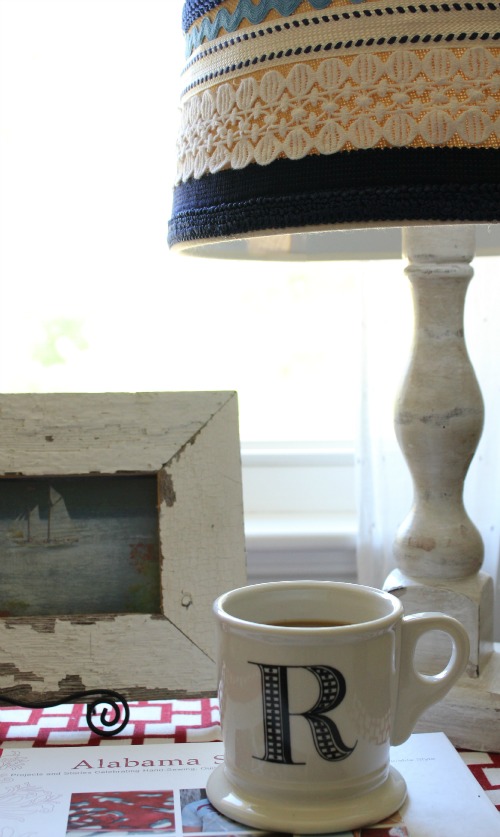 I hope you enjoyed this lampshade update as much as I enjoyed being here. You can see more of my DIY lighting projects
here
.   Thank you Jen!
If you are reading this post at any other sites or blogs besides Jenniferrizzo.com, your rss feed,e-mail or in your reader this is stolen content.
*This was posted Via Jennifer Rizzo. com