The "I love us" story and a sweet vintage wood sign craft
In 17-ish years of marriage,I never thought auto-correct would lead to one of our most romantic moments.
Most of the time our texts back and forth look like this:
Or this:
But, I received a text from Hubby  a few months ago that read, I love us. I thought it was one of the sweetest things he had ever done. I texted him back"I love us too". When he got home, I gushed how romantic and sweet I thought it was.
He then admitted he  was actually trying to type "ya" and it changed it last minute before he caught it. I didn't care, because now it's stuck and we say it all of the time,which I love even more, because I do love us.Very much.
I wanted something little to sit on my window sill as a reminder, and I had the perfect idea for it.
About 10 years ago, I bought a vintage sign making stamp kit for $8 at a swap meet.
It was in awesome shape and as far as I can tell it has all of the pieces.It probably sat in some old dude's basement forever.
I use it all of the time, and it's about the best $8 I've even spent.
I knew that "I love us" was the perfect phrase for my vintage wood sign craft.
I had a little piece of salvaged wood in my scrap pile that the stamps fit perfectly on.
After laying out the letters,I tried stamping them on, but the texture in the wood gave me a bit of trouble, so I ended up going over the letters with a marker.
After that it was ready for my kitchen window so I can look at it every day.
I was also lucky enough to find the very first hyacinth that popped up in the yard. It made for a nice bit of spring in the window even though it's still pretty dismal here.
I couldn't have said it any better!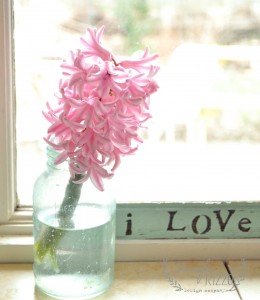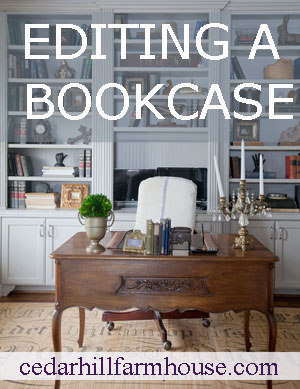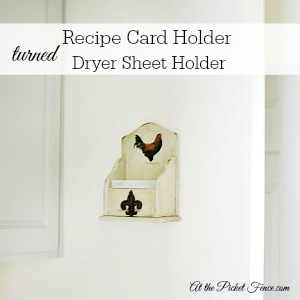 If you liked this post, you might also like: