Marigolds and a Natural Fall Tablescape
Happy Fall! I am joining some friends to share our tablescapes! I decided that I was going to share a natural fall tablescape with marigolds and vintage dishes. When I pull a tablescape together, I am a big fan of using what's on hand. I think marigolds are so pretty, but I don't love the smell,and my family has let me know they don't love them so much either, so for me, they are better as outside flowers than inside. But, they grew so amazingly well in my garden this year, I have an overload of them.
It was so pretty outside, we are just in that part of fall here where it's still in the 60's and 70's and we can still enjoy being out. The trees had just let some of their leaves go, and the colors on the ground were amazing. It was almost like the most beautiful kaleidoscope rug. I am sure as I am raking them I won't feel as enamored, but for pictures they are gorgeous. You can see a little video I put together of the tablescape, and then skip below to the details.
I used a vintage kantha blanket for a boho feel on the table. I've been buying them when I come across them, because I just adore the patterns and colors and how some of them are patched where they are worn with other fabrics. They have some great reproductions now that are way cheaper as well. You can find a shopping link for them at the end of the post.
We mix and match vintage plates as our everyday dishes. I have a thing for the patterns and colors. It makes it easy to set a pretty and eclectic table. If you look closely at this above picture, you can see my trick for using pears or fruit in a bowl for a tablesetting.
I don't completely fill the bowl with fruit.  I actually use a towel to full up the bottom and then put the fruit on top. It makes it look full and perfectly placed.
I grew several different types of marigolds this year, and I love how the really tall ones look all rangy and wild. I've spent the last couple of years purposely planting flowers and plants that I can use in clipping and arrangements. I love having a cutting garden. These are some of my favorite plants I grow for arranging. They look so pretty against the changing leaf colors on the trees.
One thing I noticed after I took all of the pictures was that I totally forgot to add napkins. It's like what kind of psychopath doesn't give their guests napkins at dinner? Luckily in real life, I remember… most of the time.
The leaves made the most beautiful ground cover. I just had to step back and grab a long shot. We have Black Maples, Sugar Maples, and an Ash tree. The combination of leaves is amazing.
I found these amazing glasses while thrifting and they are now my favorite glasses ever. I drink everything out of then. Juice, sparkling water, wine, gin. Right now, whatever I drink goes in the glasses.
I hope you loved a peek at this fall tablescape. You can shop this post, and then head over to see everyone's tablescapes, the links are posted below.
You can find white vases here, and here. Vintage Kantha Blankets here, and visit my online store here to see my fall designs.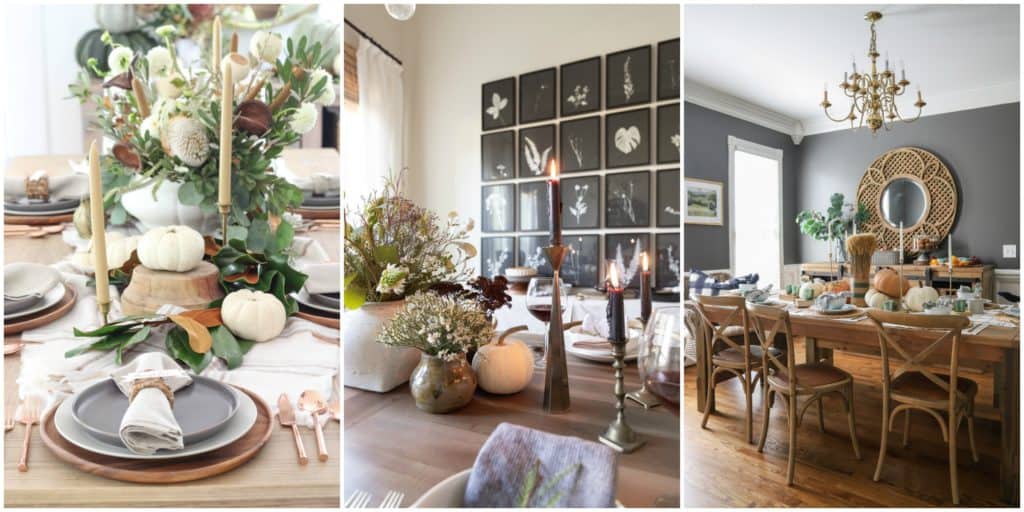 Rooms for Rent | Crazy Wonderful | The Turquoise Home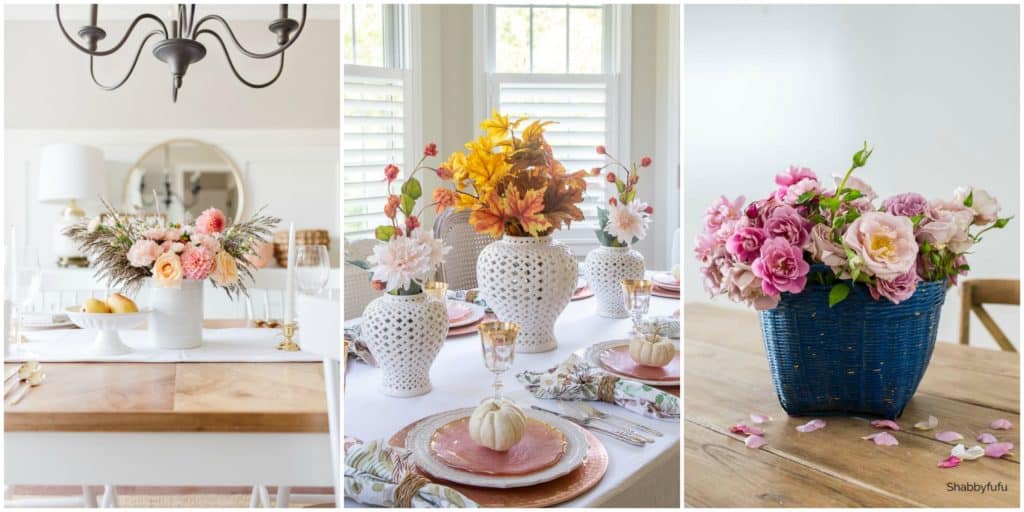 Nick + Alicia | Designthusiasm | Shabbyfufu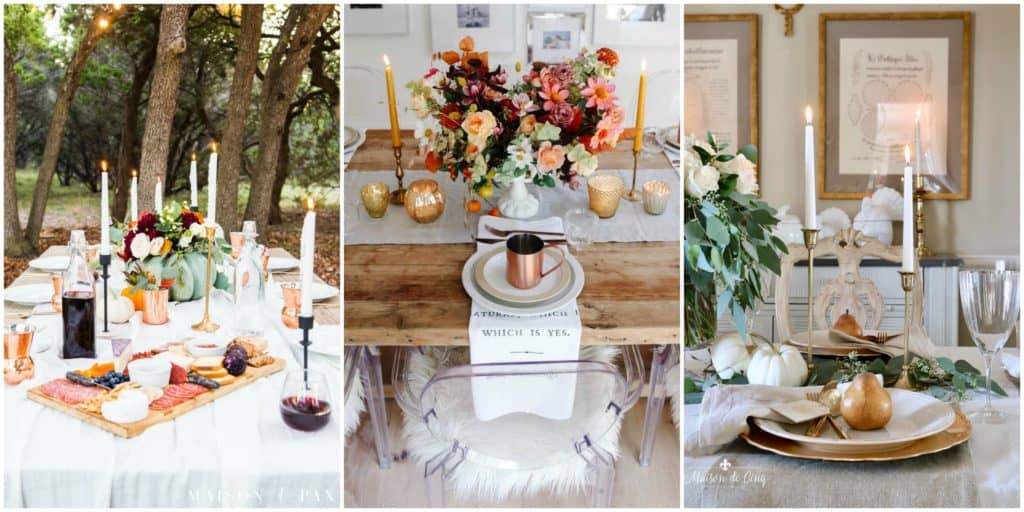 Maison de Pax | Modern Glam | Maison de Cinq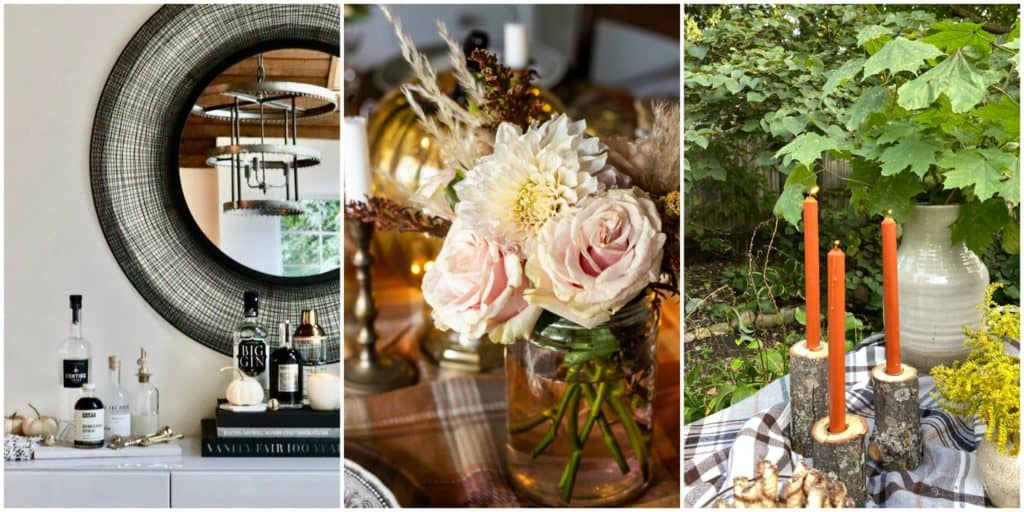 My Sweet Savannah | Shades of Blue Interiors | Jennifer Rizzo