Rustic barn wood bathtub valance
Hello I'm Anita From CEDAR HILL FARMHO– USE,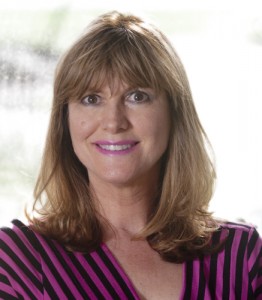 and I am so happy to be guest posting here today for Jen. I adore her fabulous style, and it's such an honor to be here today.
Have an old board sitting around your house? It's amazing what you can create with it. I used one I had left over in my garage to create a unique look of a barn wood bathtub valance.
Here is what the room looked when when I began. I love the claw foot tub, but it looked a bit plain, maybe even stark.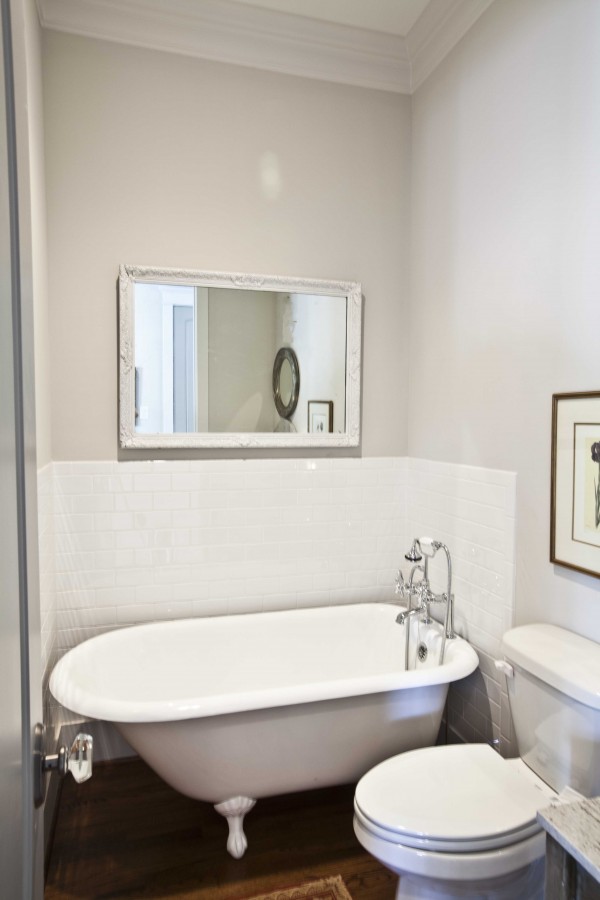 I thought it would be fun to add a little curtain here with a rustic valence. This bathtub isn't used, so I decided to go with a regular lace curtain, but if would of course recommend using a shower curtain otherwise.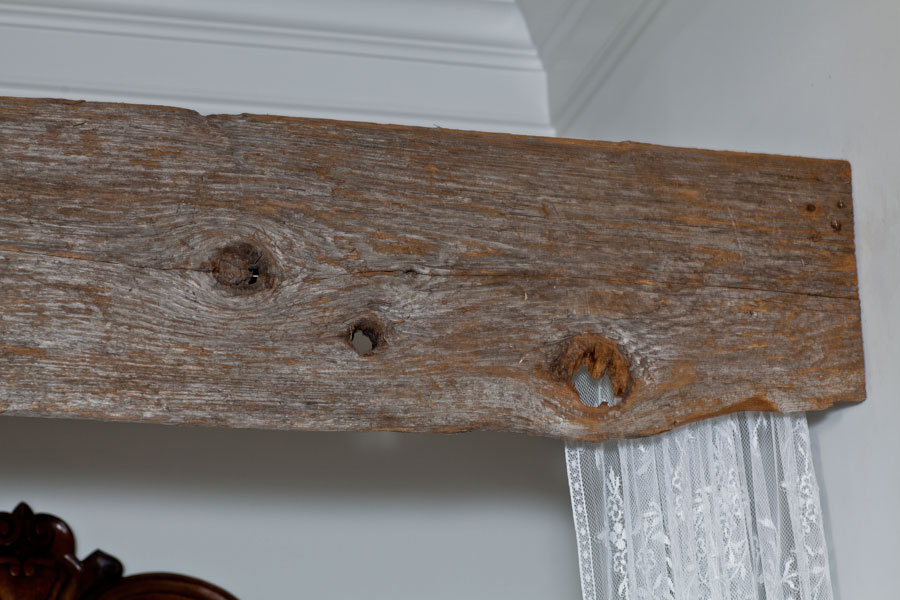 I used L brackets to attach the board to the wall. The board was cut to the width of the space. Then I placed a curtain rod (pressure rod) behind the board and hung lace curtains on it.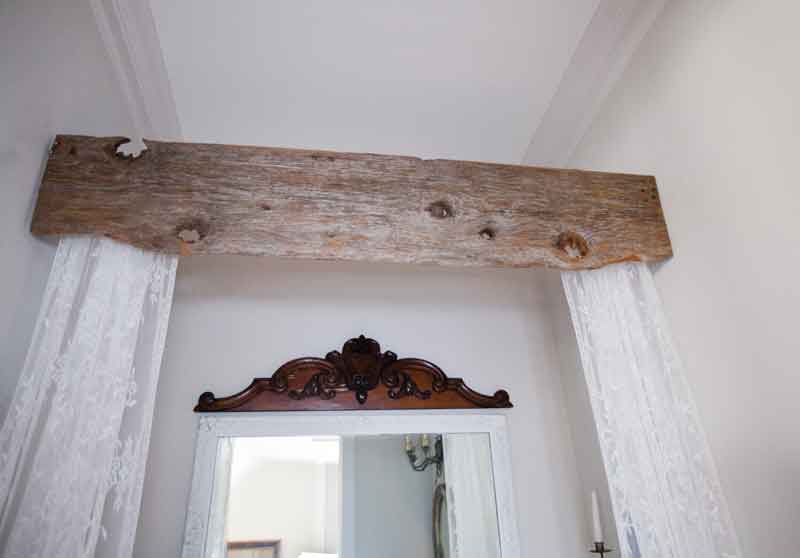 I selected a very old board, but if you used a new board, you could always distress it to make it look old. You can really see the grain of the wood, and the knot holes.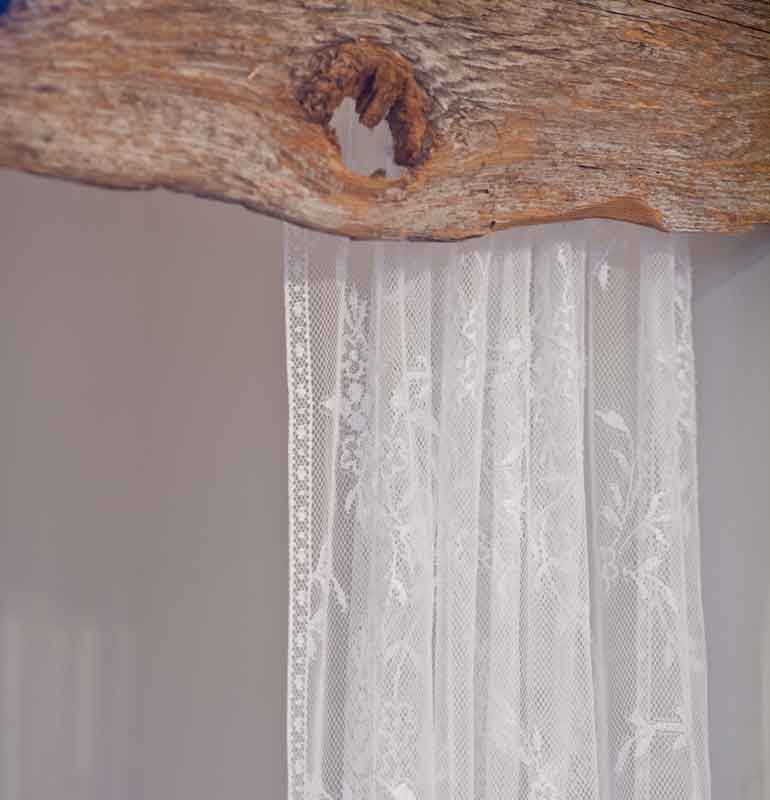 This board is really old. This is the kind of distressing you can only get from years and years of neglect.
Because the space is small I also added the vintage mirror to reflect light and make the space look bigger.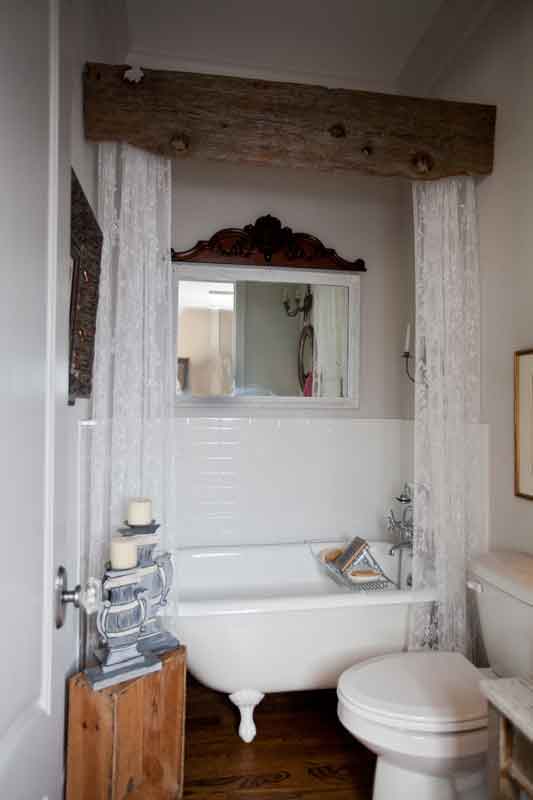 While we are in here, I might as well show you the vanity and sink. The sink is a marble bowl. The counter top and back splash are white granite.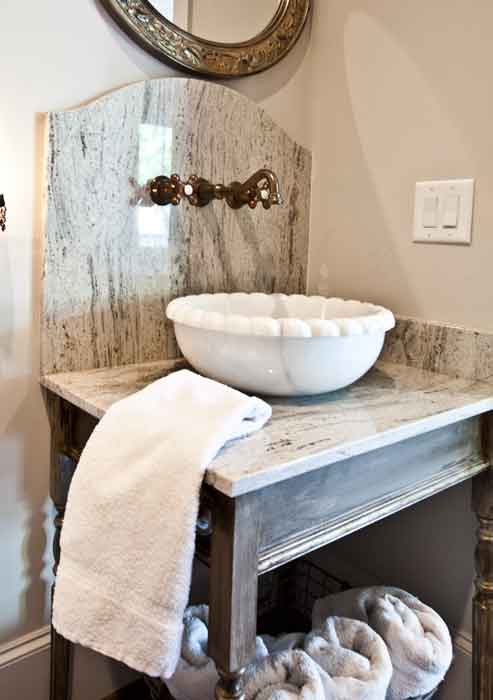 I filled an antique oyster basket with towels and placed it below the vanity.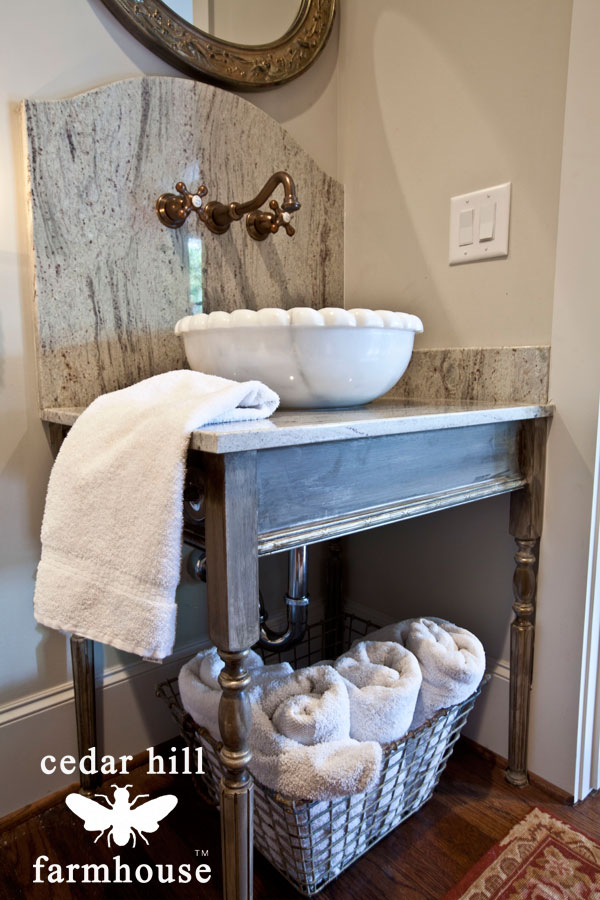 We used an French sconce above the silver oval mirror to give the room a bit of French flair.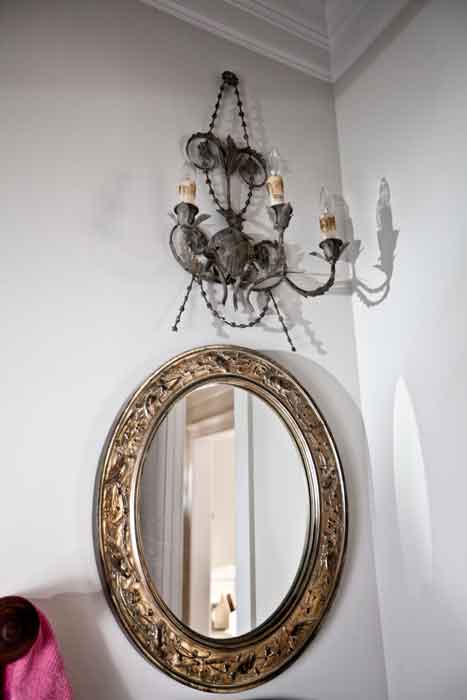 If you would like to see more of our home you can see the entire home here HO– USE TOUR.
Thank you Jen for inviting me over today.
If you liked this post, you might also like:
simple and pretty counter top decor